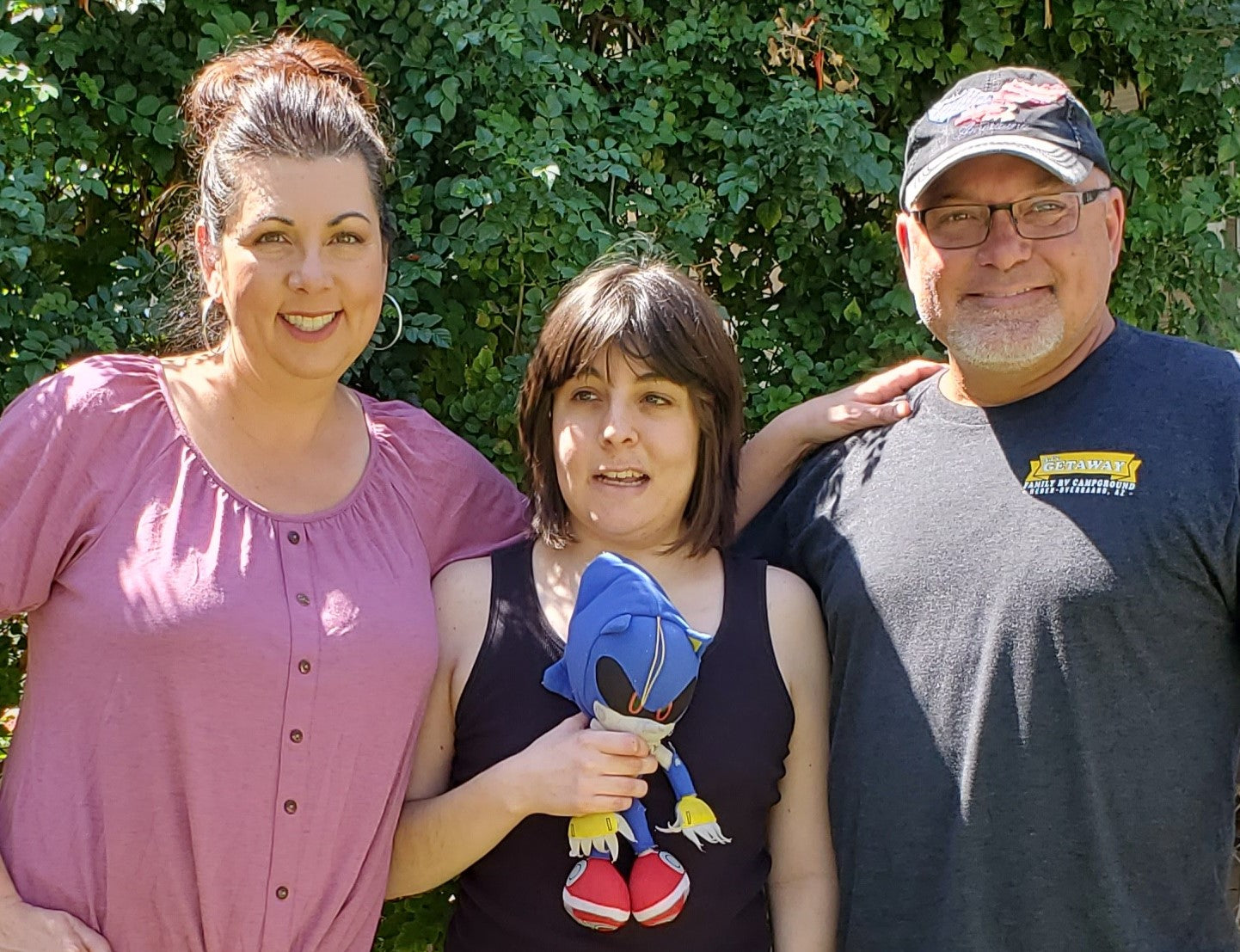 WELCOME TO AJ'S GETAWAY RV PARK!
We are AJ, Machelle and Jenna James. AJ is a Veteran of the U.S. Air Force and Machelle was in the Dental Industry for over 20 years. We have 3 adult Children and 4 Grandchildren! We are avid campers and off- roaders of 25 years. Our kids grew up spending every Thanksgiving, New Year's and President's Day in Glamis, CA. We had three sandrails for 15 years and then we bought our first Side x Side in 2015. We fell in love with the way our Can Am handled and we started taking it to Glamis and then we discovered all the trail riding in AZ that a sand rail can't get to. We noticed we were enjoying trail riding in the forests of White Mountains more than Glamis. In 2018, we made a decision to follow through with our dreams of opening a family campground. We sold everything we owned (including our sandrail) to purchase 15 acres in the beautiful White Mountains of Arizona.
We knew what we liked and what we would want to see in a Campground. First and foremost, we wanted privacy. We did not want to see or hear our neighbors septic line while we ate. We did not want to be parked in like sardines so the pop-outs are practically touching each other. We like camping FAR away from other campers, yet close enough to a town to visit restaurants and grocery stores. Hence our Campsites average 70' x 90' away from each other. This is practically unheard of in the Campground Industry! We decided to keep our campground small in sites so YOU can have that outdoor experience you've been waiting for.
We also like to hold BBQ cook-offs, watch live entertainment, play games, star gaze, and reconnect with nature. We also needed to have a place to escape to that would be safe for us and our daughter. Our daughter, Jenna has special-needs and is sweet, sassy, funny, caring, and very social or can be very reserved. (Depends on the day!)
Having said this, we are very welcoming to children of all abilities and want these kiddos to experience nature, camping, activities and off-roading! Jenna loves riding in our Can Am and always wants to go FASTER! We hope that when you join us here, you will have patience, understanding, and a gentle spirit to welcome all types of campers.
We hope to meet you all and have the same level of respect not only for children, but for nature. We are following dark sky Campground guidelines. This means we will have most lights go dark at 10 pm until 7 am. This includes campers turning off your bright lights and keeping your lights to a minimum. Please bring your telescopes and binoculars and look up towards the sky. You will see the most GORGEOUS night skies filled with constellations, planets, moons, comets, and meteoroids!
We look forward to meeting you and your family and Welcome to AJ's Getaway!
AJ, Machelle and Jenna